Meet Patrick!
Patrick has become a valued team member at Access Your Supports. His professional journey begins when he was studying for a Diploma in Digital and Interactive Games at the Swinburne University of Technology using his School Leaver Employment Support (SLES) funding.
Patrick chose Access Your Supports (AYS) and started working with Employment Coordinator Renee in 2019. He had volunteered in the past but had never had paid employment and felt as though applying for jobs was wasting employers' time as he lacked confidence and didn't believe in himself. He felt as if he was a burden.
"I remember feeling upset and frustrated as I was finishing Year 12. I dreaded meeting new people and didn't feel excited to do things I normally loved".
Patrick wasn't comfortable on job searching in the beginning due to previous negative experiences from external opportunities. Pat felt previous SLES always felt too generalised for him prior to AYS. He felt he had needs that weren't being addressed. He thought he had all this study experience but what did it equate to regarding employability skills.
It took time to build a strong rapport with his Employment Coordinator Renee, but it was worth it as it allowed Pat to trust Renee's recommendations. There were many interviews and work experiences along the way, but Patrick knew where he wanted to be.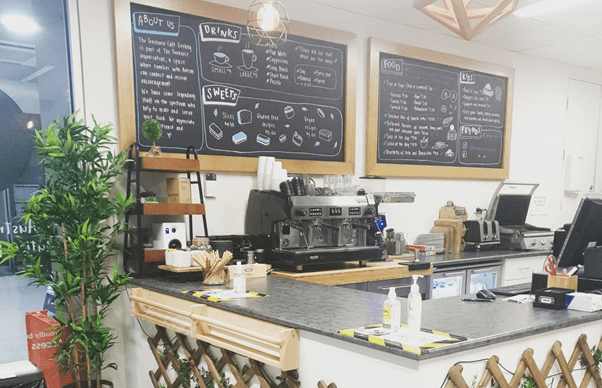 Pat was very humbled when he was successful in obtaining a kitchen hand position at the Treehouse Café. Not long after Pat started at the café, AYS Director Ralph approached Renee to ask if Pat would be interested in working in Plan Management.
A year on, Pat is a very valued member of the Plan Management team. He has even won an award for his efforts and is now starting to train new staff. He continues to strengthen his abilities by working alongside the AYS IT team.
"I am thankful for the support of Renee and the trust AYS has in me. I feel like I have found my second home".
Keep up the great work, Pat!