What is a Therapy Assistant?
Therapy Assistants work under the direct supervision of our talented Occupational Therapists to provide therapeutic and program-related support.
Therapy Assistants can offer great value in 1:1 therapy intervention to assist our participants to achieve their NDIS goals. They are useful in helping to extend the face to face hours with the participant to develop particular skills that are identified with the participant and the OT. Occupational Therapists implement programs or routines that involve frequent repetition to develop the participants capacity. The Therapy Assistants work 1:1 with the participant in areas such as travel training, meal preparation, routine development, developing domestic skills, emotional regulation strategies, social skills and increasing confidence in the community. The best thing about AYS' Therapy Assistants is that they are all currently studying at University to become Occupational Therapists themselves!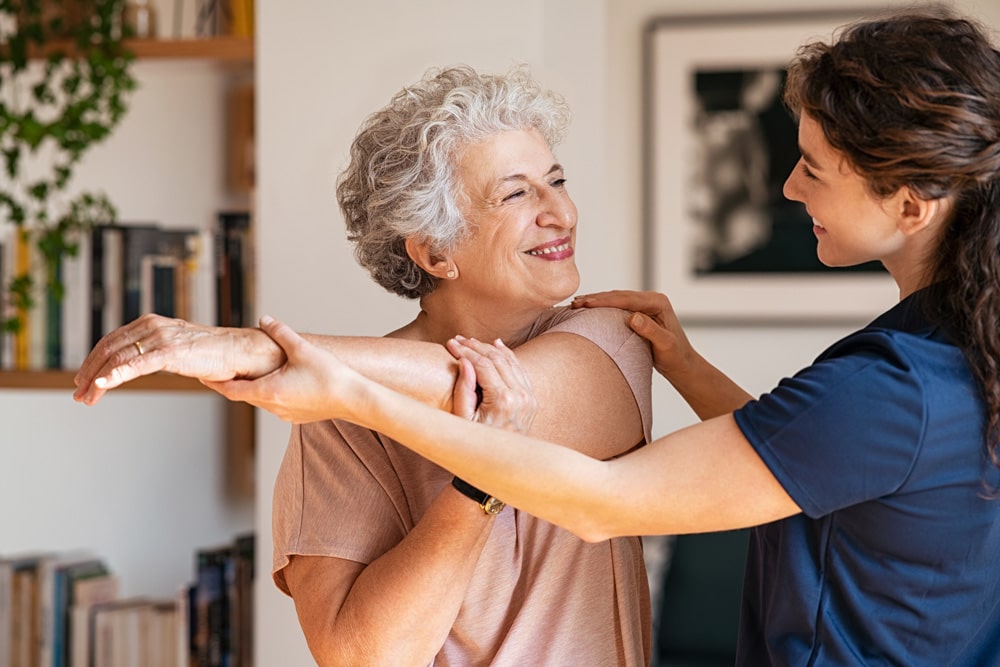 A day in the life of an Therapy Assistant
There are four main areas in which an Therapy Assistant can perform a number of tasks under the supervision of the relevant therapist.
Community Health Nursing Aide or Assistant
Provides care for the sick, aged, disabled in the home and those on prolonged periods of bed rest, including personal hygiene care such as showering, bathing and dressing. Makes sure the client has a healthy diet.
Occupational Therapy Aide or Assistant
Assists with the provision of client based services in a home; clinic; hospital; or day centre setting. Constructs, adjusts and fits aids and equipment, including splints. Under direction of an Occupational Therapist, assists clients in self-care, skills of daily living, diversional and other rehabilitation activities.
Physiotherapy Aide or Assistant
Assist clients with exercise or rehab programs, delivers self-care and rehabilitation equipment to the patient at home, in hospital or in a clinic setting. Adjusts equipment to suit the client's needs and demonstrates the use of equipment. Lifts transfers and generally assists in moving patients within their homes or to hospitals or places of treatment
Speech Pathology Aide or Assistant
Assist in the provision of therapy to clients once a Speech Pathologist has assessed the client and devised a suitable program. Assists and trains clients in the use of electronic and non-electronic alternative communication systems. Helps to make or prepare equipment to use with clients.