Support Coordination is all about enhancing your ability to manage and direct your own services. It's designed to help you navigate, learn, and understand more about the NDIS.
A fantastic example of how a Support Coordinator can help NDIS participants is the story of Rebecca.
In October 2020, NDIS participant Rebecca discussed with her NDIS Support Coordinator Jodie, from Access Your Supports that she would like to find secure and stable housing where she could live independently but still have support when she needed it.
"I used to be jumping from accommodation to accommodation in hopes I would feel like some place would eventually feel like home." – Rebecca, AYS participant.
This led to them finding Haven Homes / Mind who were building supported residential accommodation in Highton. With Jodie's support, they began the lengthy process of assessments, applications, and interviews to determine Rebecca's suitability for housing with Haven Homes.
Once it was determined that Rebecca was eligible, Jodie supported Rebecca in applying to the NDIS for funding which supports Rebecca to live independently at her new Highton Home.
"I didn't know how Support Coordination worked until I met Jodie. Nothing I say is ever overlooked with her, I am not judged for having an illness. And she always has something nice to say about the strengths she believes I own." – Rebecca, AYS participant.
We sat down with Jodie to gain more insight into what can be achieved with a Support Coordinator in your corner.
What does a Support Coordinator do?
Jodie: The role of a Support Coordinator is vast and varied, no two days are the same. Working as a Support Coordinator is a challenging and extremely rewarding role that I feel honoured to work in.
Support Coordinators are not always funded in NDIS Plans, there are guidelines around who can receive this funding in their NDIS Plan that the NDIS determines when they create a plan for a participant and review.
Essentially, the role of a Support Coordinator is to bring an NDIS plan to life. We are responsible for providing education about what all the buckets of money mean – helping the people that we work with understand what the funding can be used for and how the funding is allocated and approved by the NDIS to align with participants' goals.
As Support Coordinators, we then connect participants with the right people, therapists, and service providers who can work with the individual to achieve their goals.
Other roles of a Support Coordinator involve managing budgets and monitoring spending in an individual's plan. Support Coordinators also liaise and coordinate with teams of people, the circles of support in someone's life – both support paid through an NDIS plan but also support provided through family, friends, education, child protection, hospital settings, etc.
What are some examples of what you have done for participants in the past?
Jodie: Supporting participants discharge from hospital and rehabilitation centres, supporting people to achieve housing goals funded through the NDIS, working with participants who require complex home modifications so that they can live in their home again post-injury or acquired disability, support people who require adaptive equipment and assistive technology so that they can live independently.
How did you come to be a support coordinator?
Jodie: When the NDIS first started I lived overseas. I was really interested in the model of support the NDIS was offering and had thought that when I returned to Australia, I would like to work for the NDIS in some capacity. It is a scheme that I believe in and have a passion for. My journey with the NDIS started as a Local Area Coordinator (LAC) and in 2019 I moved into the role of Support Coordinator which I have loved and worked in since. My background is working in disability case management, disability employment, AOD, and working with refugees as an English language support.
What is the most rewarding part of your job?
Jodie: Every day there are rewards in this role, sometimes it can be the little things that are rewarding. Reaching a participant on the phone who has spent weeks feeling down and who have been uncontactable due to the anxiety and depression that they experience, supporting someone to move into their forever home when they have lived in a hospital for months, seeing a smile on someone's face who has been sad, connecting people to other community supports – food and shelter, having a laugh even when times are difficult, seeing a mum communicate with her children using adaptive technology because they cannot otherwise communicate due to the impacts of their disability.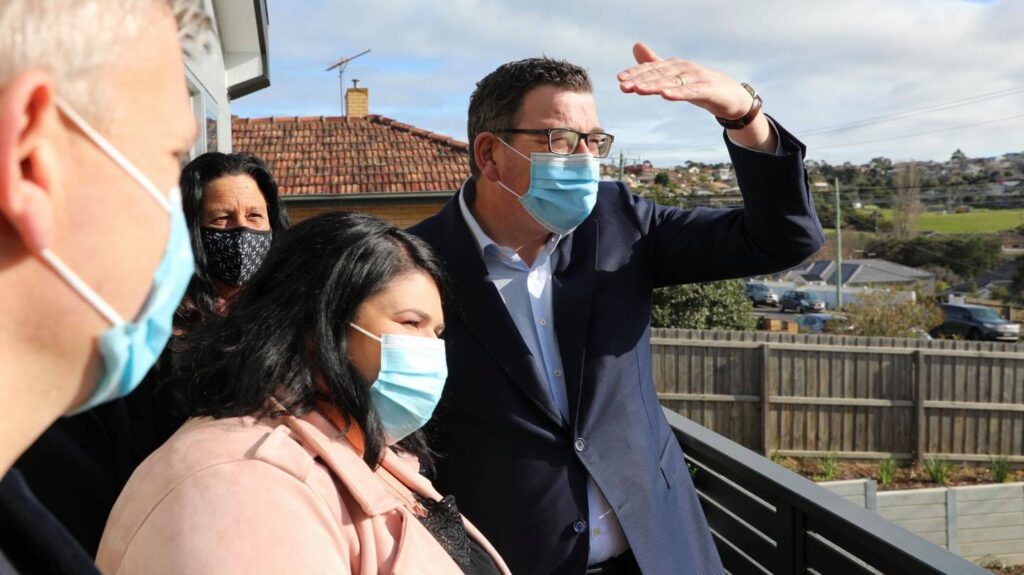 AYS support coordinators are experts at helping you understand your plan and find service providers that meet your individual needs.
"For that, I have thrived! I feel accepted. And very well supported and can see my own strengths, with a little encouragement I now believe in what I am capable of doing." – Rebecca, AYS participant.
Passionate Support Coordinators like Jodie can truly make such a huge difference in the lives of their participants.