It all began with a big idea, a lot of passion and a simple dream to empower and support the community. Access Your Supports' has experienced rapid success over the last 5 years as a registered, reputable, and growing disability support service provider to eligible participants of the NDIS.
And we can safely say it's all due to our highly driven, passionate team of professionals who strive to give our participants the best service possible. They live and breathe our values of empowerment, integrity & respect. Their person-centered approach and dedication to supporting participants, families, and carers contributes immeasurably to the wonderful team culture we enjoy here at AYS.
Because of our exciting growth, we are always looking for new team members who have a passion for helping NDIS participants achieve their goals and live their best lives.
When you take the leap to working with us, you will get to enjoy professional development prospects, remote working opportunities, flexible hours, job satisfaction, recognition of your achievements and opportunities to contribute ideas for company improvement. And it's not all about work; we're a social bunch who love to get together to celebrate our successes & special occasions with special lunches and evening functions.
We're passionate about positive participant outcomes. Delivering quality support services and empowering participants to achieve their life goals is what gets us out of bed in the morning. If you're looking for a meaningful, rewarding career, look no further.
But don't take our word for it, let's hear from some of our incredible, passionate team members themselves!
Here's a little background on the individuals, then we asked them a few questions about their experience working for AYS: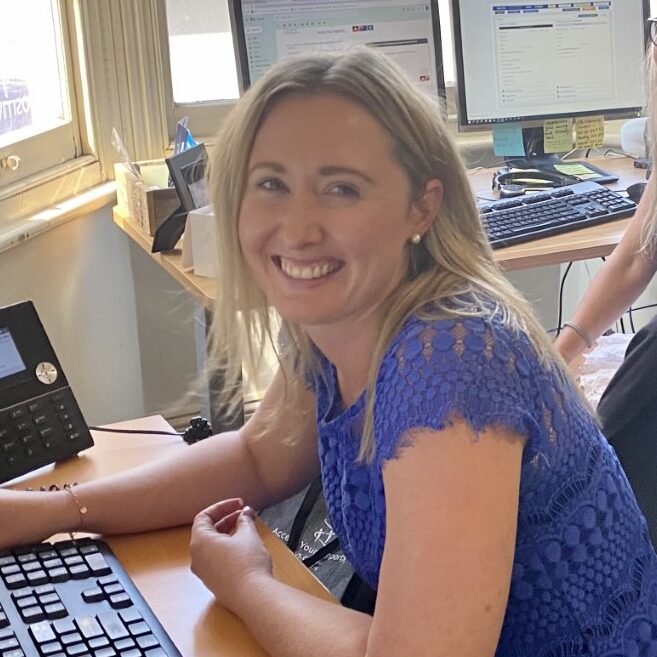 Kate Prickett – Business Support Officer, Intake & Support Coordination.
Years worked for AYS: 1 year
Services provided:
Provide information to potential and current AYS participants, including the process for intake, planning available supports and referral pathways. This can be via face-to-face appointments, or via phone and email.
Provide administrative support to the Intake & Support Coordination function including the processing of service agreements, booking appointments in a timely manner, using both internal and external IT systems and document and information management, along with pre and post appointment support.
Ensure referrals are provided to service delivery teams with accurate and complete information that allow for the timely commencement of services.
Respond to referrals, correspondence, email, and enquiries to the business.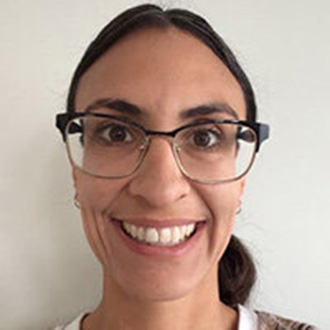 Michelle Anderson – ECEI Key Worker, Group Program Facilitator & Group Programs Coordinator.
Years worked for AYS: 4 years
About me:
Michelle has over 10 years of experience working in education, in primary, secondary and as a specialist Visual Art teacher. She is passionate about group-based practices and the benefit participants get from social interactions with their peers. Michelle has an extensive knowledge and interest in Autism Spectrum Disorder.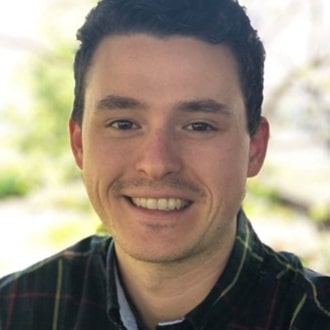 Michael Menchise – Employment & Peer Mentor Team Leader
Years worked for AYS: Almost 5 years
Services provided: Coordination of programs such as Employment support and Peer Mentoring.
What do you find is the most rewarding about your role at AYS?
Kate:
When I began working for AYS in July 2020, it was the first time I had ever worked within the disability industry. It instantly opened my eyes up to how much disability there is within the community and the need for companies like AYS to assist participants and families with their NDIS plans. I am constantly inspired by my colleagues and the work they do to support and empower their participants on a daily basis. On a personal level, I find it very rewarding being able to provide assistance and guidance to our participants and families when approached to set up new services, or to discuss options on how they can utilise their NDIS plans.
Michelle:
Over the past 4 years I have had the opportunity to watch the group program space at AYS grow and evolve. I have been lucky enough to not only help create a number of programs and watch them succeed but to also receive training through AYS in a range of evidence-based programs that I am now proud to facilitate with my colleagues. Working in the group space is a team-teaching environment, often with colleagues from different disciplines which has helped me further develop and extend my knowledge and practice as well as giving me the opportunity to pass on my knowledge and skills to others.
Michael:
The most rewarding aspect is working with my colleagues. I work with like-minded people that are participant-focused, passionate and hard working. Certainly a reflection of our culture.
Are you aligned to the AYS company culture?
Kate:
I am very much aligned to the AYS company culture. Our values of Empower, Integrity and Respect are values that I hold in a high regard. They are values that are particularly important when working with the community, and values I like to display in my everyday life. Access Your Supports provides me with a friendly, positive and supportive working environment. From the day I started I understood it was a company that displayed a great work culture. I was excited to join the team and have never looked back. The Friday lunches and wellness programs are a nice perk too!
Do you feel there is a scope for personal growth, such as skill enhancement, at AYS?
Kate:
I definitely believe there is scope for skill enhancement and personal growth within AYS. Since I began working with AYS, I have had three role changes and have thoroughly enjoyed upskilling my abilities and knowledge within the administrative side of the company. I have also had the opportunity to attend day courses and complete online training. I have regular supervision with my line manager and personal development is always discussed, so the opportunity is there should you wish to take it.
Michael:
I absolutely believe that there is scope for growth at AYS. My journey started nearly 5 years ago and since then I have grown both personally and professionally. It is such a rewarding workplace to be involved with.
What are some of the positive impacts you notice your work has on participants?
Michelle:
As the Group Coordinator and a group program facilitator at AYS, it is a given that the group space is one that I am very passionate about, mostly because I get to see first hand the impact that our programs have on the participants that go through the sessions. Groups are a great way for children, teenagers and adults to reach their goals in a motivating and supportive environment and working with peers means that therapy goals can often be achieved more quickly and transferred over to school and home easier. I love the moment when a young person realises that their struggles are felt and experienced by others too and that they are not alone. It is also really special witnessing strong and meaningful friendships form from the groups.
What are some of the perks of working at AYS?
Michelle:
I began my career in education and once I had children it became difficult finding a work life balance that fit our family. With a lived experience of raising children with a disability, it was also important to me that young people receive the early intervention they need to succeed at school. At AYS I found the perfect balance that ticked all of my boxes. I was able to utilise my skills and passion as a teacher and my values as a Mum in a more flexible role so that I can continue making a difference for young people. I love working with children and as an ECEI Key worker I have the opportunity to work with small groups on targeted skill development, with teachers implementing successful strategies and 1:1 in the home with children and their families.
Does your team inspire you to do your best work?
Michael:
I often speak with participants, or their nominee after they've settled in to using our services here at AYS and I hear lots of positive feedback from them. Key words like "life changing", "positive changes", "anxiety (from a participant) is dropping before my eyes" are just so good to hear. It certainly puts a smile on my face and inspires me to keep working towards achieving those wins and achieving good outcomes for members of our community.
So, if you're an experienced professional looking for a fresh challenge and a great team environment, you could be a great fit for Access Your Supports!
We'd love to hear from you, check out our online jobs portal to get in contact.