This week, Geelong based disability support start-up Access Your Supports (AYS) celebrates its 5th birthday.
The supports agency, enabling the lives of those living with a disability, was founded by local Ralph Menchise in 2016 and has experienced 300% growth, four years in a row.
It all began with a big idea, a lot of passion and a simple dream to empower and support the community.
Providing support services like Support Coordination, Plan Management, Therapy, Groups and Peer Mentors to NDIS participants, Ralph Menchise has built a thriving business out of AYS headquarters in Geelong, which began with a team of 2 in 2016 and now has over 180 staff.
Over the years, keeping true to their clear vision of providing empowering and individualised services to enable the lives of those living with a disability, Ralph and his team have helped over 3,000 NDIS participants receive the support they need.
In 2020 alone, AYS spent 81,744 hours providing direct services and finished the year by donating $10,000 to local NFP charity and volunteer network Geelong Mums.

2019 also saw a huge leap for AYS with their expansion out of Geelong and into regional Victoria, setting up offices in Mildura and Colac to help more and more people have the supports they need available to them.
Access Your Supports Director Ralph Menchise is supported by Lisa Hamling as Assistant Director, who is also the Director at The Treehouse Geelong – an Autism Family Support Group also based in Geelong.
In its 5th year, AYS is aiming to drive outcomes with its participants, further expand into rural and remote areas and provide opportunities for participants to gain employment.
AYS is well positioned to maintain its position in its 5th year of operation.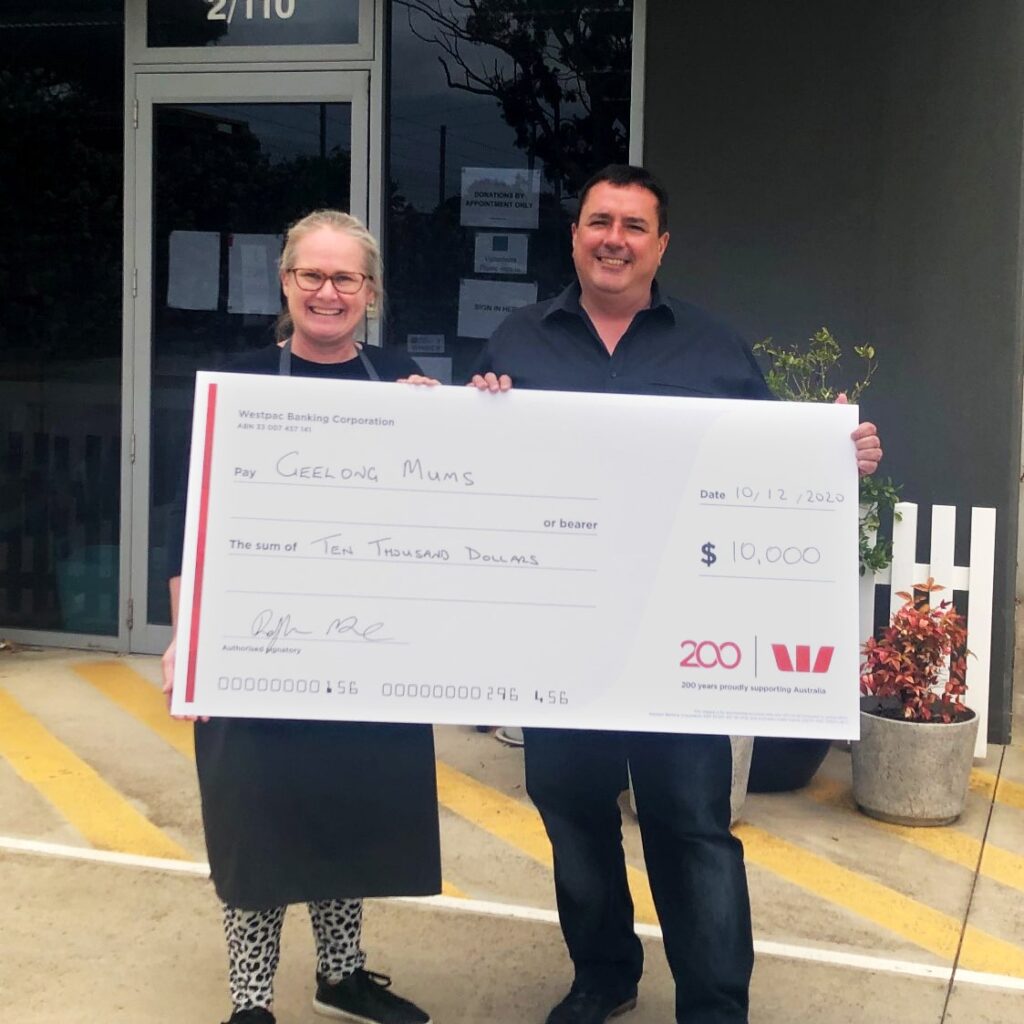 Director, Ralph was thrilled to present Geelong Mums with a donation of $10,000!
Here's what Julia Roche, CEO of Geelong Mums had to say:
"It was so lovely to have you and some of your team down here today and I just wanted to say how very grateful we are, not just for this amazing donation but for your continued support over so many years." Geelong Mums is such a wonderful organisation that Ralph is so thrilled to be able to support. ⠀