At AYS our life's purpose is to empower yours! Part of that is providing valuable information on nutrition and access to our Dietitians. Afterall, if we eat a well-balanced diet, we generally feel better. It can impact our mood, sense of well-being, performance and also improve our energy and activity levels.
But sometimes, eating a well-balanced diet isn't so easy! That's where can help Dietitians and provide you with some valuable advice and techniques to improve mealtimes.
Why would I need a Dietitian?
There could be a range of reasons to engage a Dietitian, from poor appetite, poor growth, selective eating, swallowing difficulties, mealtime support food allergies and intolerances to – the list goes on. The reasons are as unique as you and should never be a one-size-fits-all approach.
This month we asked AYS's Dietitians Shellie and Anna 'What are some of your top tips for participants, and parents of selective eaters?
So, from their new Dietitian rooms at AYS's new Child & Family Centre at Myers St Geelong, they have teamed up to provide you with some of their tips for general healthy eating.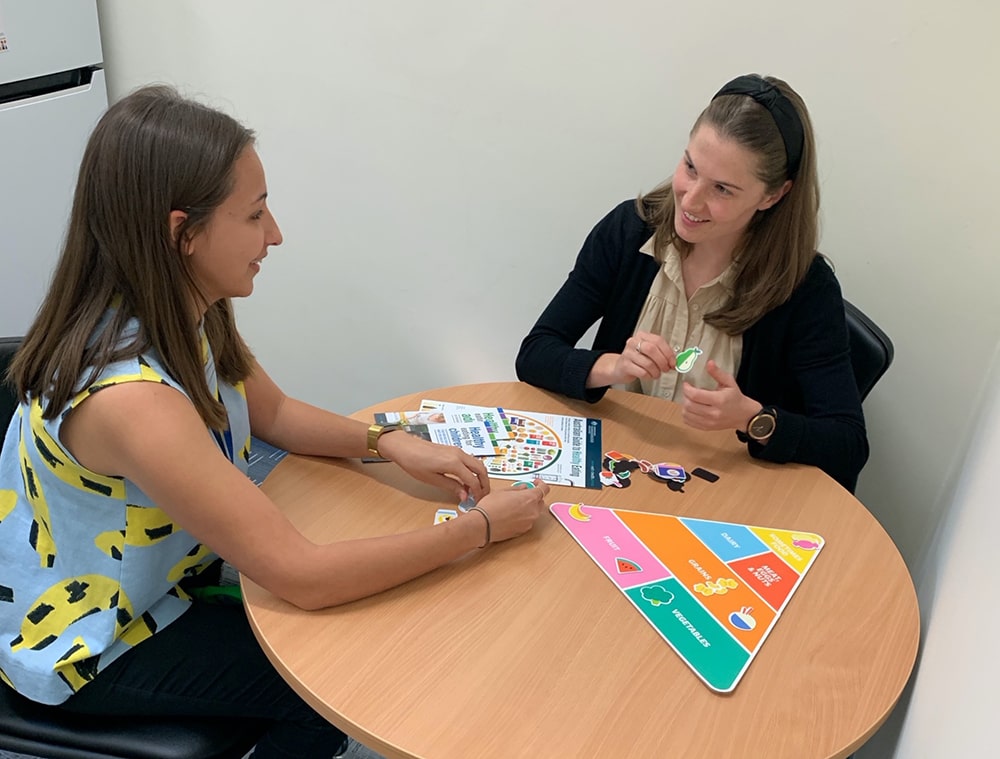 Tips for parents of selective eaters
Make food fun!

Children are more open to trying new foods if presented in eye-catching, fun, colourful ways. Even try involving them in preparing the meal to make it more interesting.

Routine, routine, routine

Children thrive on routine so try to keep your mealtimes regular. Smaller meals, with snacks in-between, are best for small tummies.

Break from bribes

Bribing tends to backfire over time, causing the child to start to dislike the food they are being bribed to eat and favour the "prize" food.

Set a good example

Children may mimic their parents eating habits, so set a good example by modelling healthy eating habits!

If at first you don't succeed, try and try again!

Keep offering new foods even if your child rejects them at first. They need to see and taste new foods several times before they become familiar and accepted. In fact, it can take more than 10 or 20 times trying a new food before it is accepted.
Healthy eating tips:
Aim to eat a variety of foods from the five food groups each day (see Australian Guide to Healthy Eating for food groups image below).
Aim for 5 serves of vegetables and 2 serves of fruit every day for good health. One serve of vegetables is ½ cup cooked veggies or 1 cup salad vegetables.
Aim to have regular meals and snacks. If you struggle to have a regular meal pattern, it can be helpful to make a visual schedule or meal planner as a reminder, or even pre-plan your meals.
Want to learn to cook more of your own meals? You can search for simple recipes online and give them a go, experimenting in the kitchen can be fun! Just try to keep it simple and find what works for you.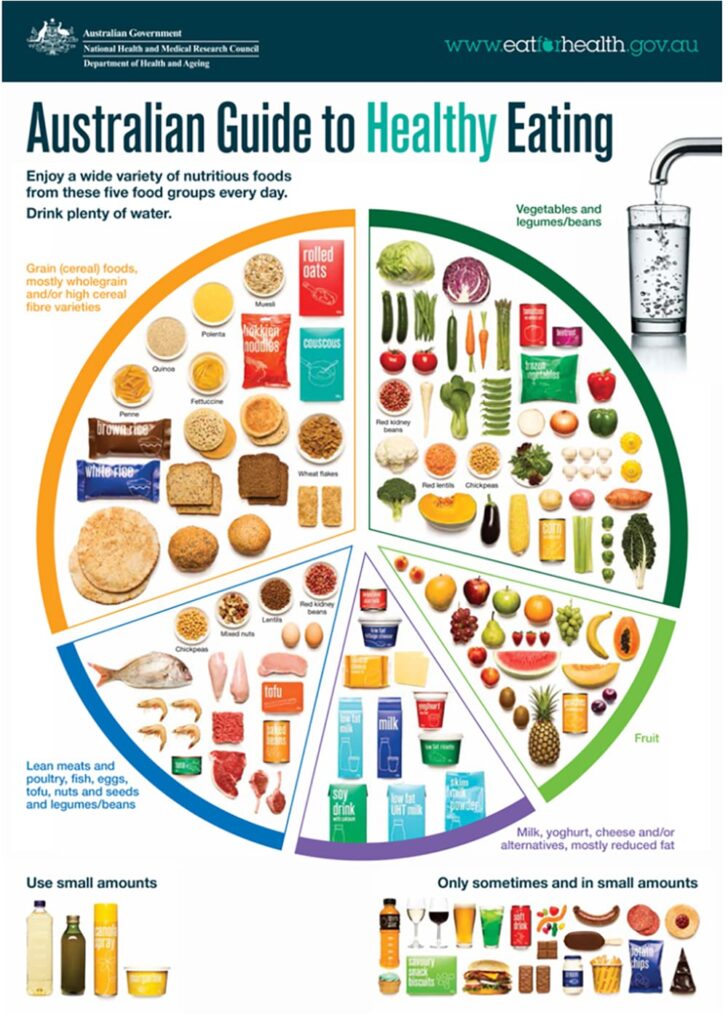 What are the best tips for me?
Every individual is different, so we don't use ONE diet or approach The AYS approach to nutrition is individualised to each person and draws on a comprehensive multidisciplinary team to support participants, families and carers to reach their goals.
Think you could benefit from the services of a Dietitian?
A Dietitian can assess your nutritional status and provide recommendations and education to address any nutrition concerns. A Dietitian is an expert in human nutrition and the regulation of diet.
With that in mind, meet our Dietitians: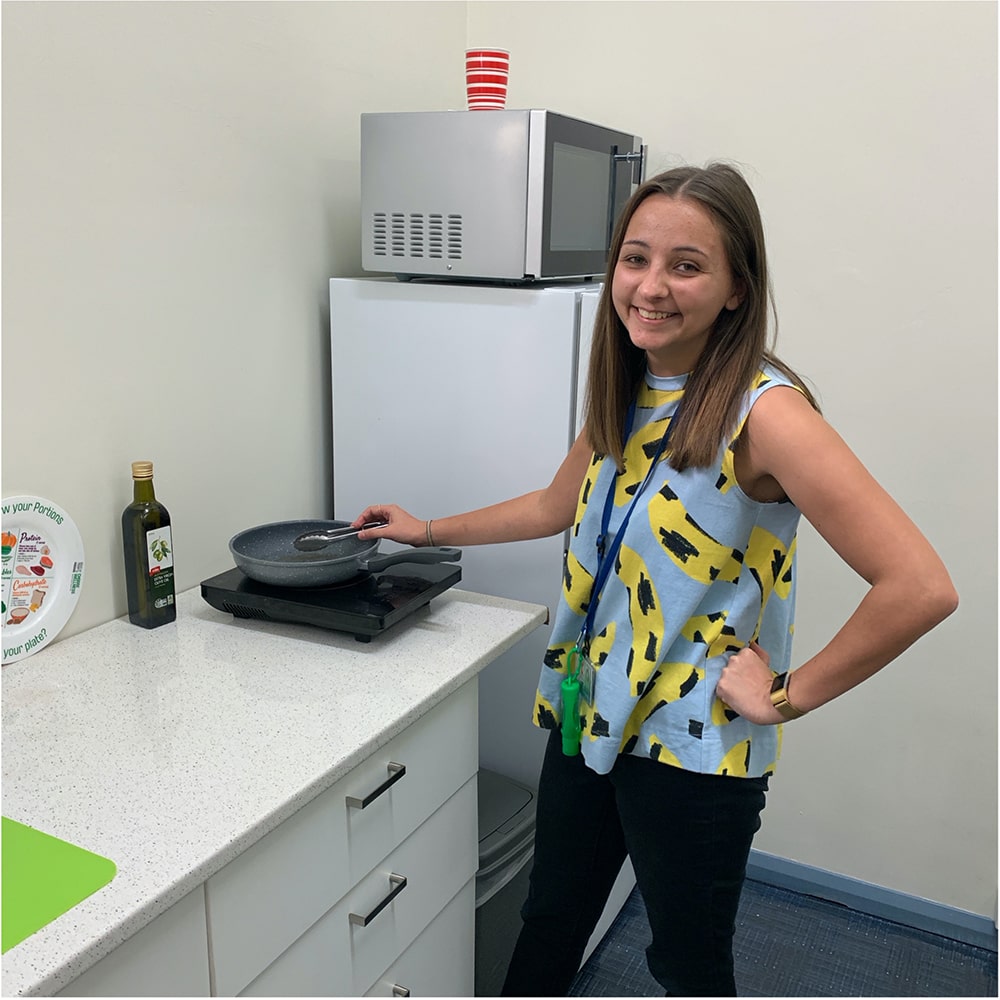 Shellie is an Accredited Practising Dietitian who is trained in using the SOS Approach to Feeding which is helpful for those needing support with problem feeding. She has also completed the Monash University FODMAP training for Dietitians, for the dietary management of Irritable Bowel Syndrome (IBS). Shellie is dedicated to supporting parents and children to help them manage specific nutritional issues.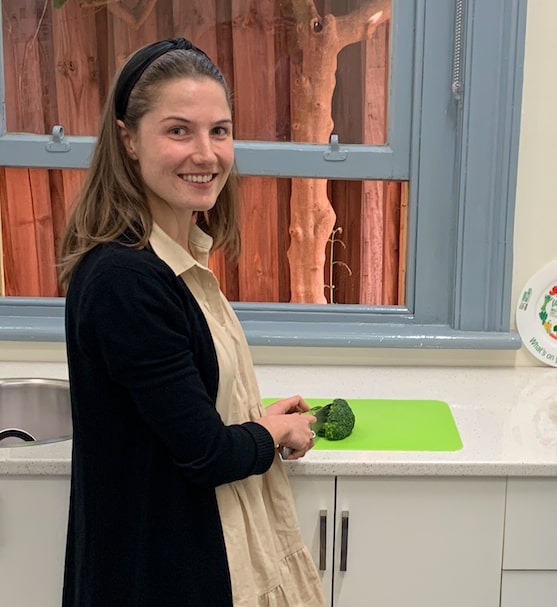 Anna is an Accredited Practising Dietitian who is passionate about supporting and empowering individuals and families to achieve their health, nutrition and life goals. Anna utilises a holistic and evidence-based approach to help participants with a range of nutritional, feeding and wellbeing issues. Anna receives regular professional supervision from our very own, highly regarded Accredited Practicing Dietitian, Shellie.
Ready to get started?
AYS can work with participants under the NDIS to improve their health, well-being and independence. We can work with those who are self-managed or managed through an agency. Our Accredited Practising Dietitians offer a person-centred approach and tailor treatment to the individual's functional needs, budget, preferences and goals including those with complex disability nutrition requirements.
100% NDIS funded at no cost to you
Our Dietitian services are fully funded through your NDIS Capacity Building plan, which means you can enjoy the benefits of individualised service with no cost to you.
Visit: https://ays.com.au/our-services/dietitian/
Or call our Intake & general enquiries line: (03) 4222 7479