AFLW star Laura Gardiner has been announced as the VFLW team of the year. With the support for AYS, Laura gets the privilege to put on the hoops each week for the Geelong Cats and describes feeling a sense of "massive achievement for all my hard work I put in throughout the season".
"Making the VFLW team of the year was very rewarding as to all my hard work throughout the year showed. I was placed alongside some great players which is really a confidence booster for me as it was my first year….It's really great to share such a good achievement with two of my teammates who have all worked really hard to get where they are now. Both girls have such great strengths and attributes they bring to the team".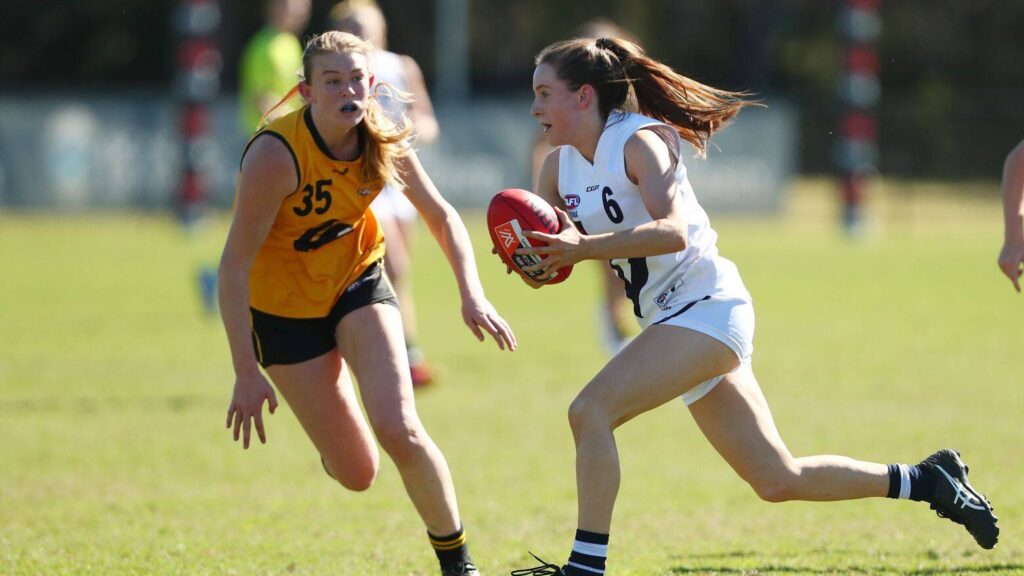 The 18-year-old's tenacity around the contest was a highlight for the Cats, whose pressure against the opposition was regarded as "brilliant" by the coaching team. Gardiner, following on from her debut AFLW season with the Cats, was named on the wing after a standout season in the state league. The 18-year-old averaged 21.3 disposals across the season and brought the pressure with an average of 8.3 tackles per game. Laura topped 30 disposals twice this season, the first in a phenomenal performance against the Southern Saints in Round 3, when she notched up 30 touches and an incredible 13 tackles. The former Geelong Falcon also racked up 33 disposals and a goal against Hawthorn in Round 13.
Throughout Covid restrictions, Laura excelled as she was able to focus on the job and create positive mental practices with the support of her teammates.
"To manage my mental health during Covid, I like to keep myself busy. Whether that's spending time going for walks with friends or spending time being active. However, it is important for me to have a balance of footy and my own free time".
Access Your Supports is proud to sponsor Laura Gardiner to allow her keep kicking her own goals.